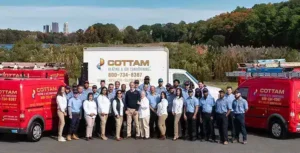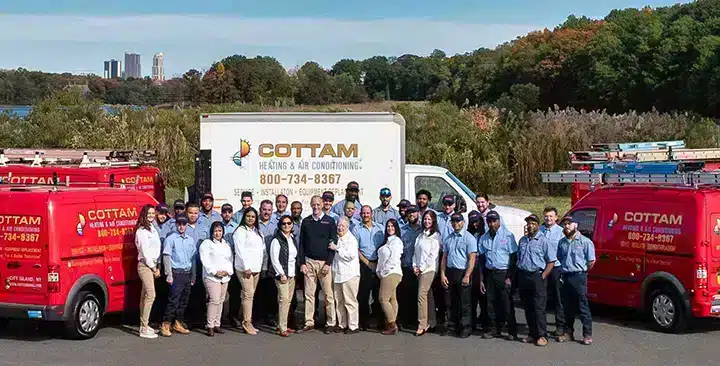 About Cottam Heating & Air Conditioning
Cottam Heating & Air Conditioning is a family-owned and operated business specializing in heating and air conditioning installation, repair, and maintenance in Westchester County, NY. We have been in this business for almost 40 years, and we love living and working in this area. Call us whenever you need help with your heater or air conditioner and we'll take care of you as fast as we can!
Book Now
Book Now
Senior,
Military &
First Responder Discounts
Our History
Opened in 1984, Cottam Heating & Air Conditioning, Inc. is a family-owned and operated business that provides installation of HVAC systems for residential and commercial customers. We also offer 24/7 emergency services! We have served the area for nearly 40 years and we are proud to have satisfied customers throughout New York City.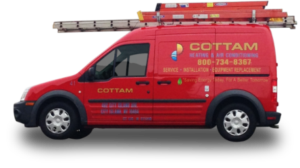 100% Satisfaction Guaranteed

If you're not satisfied, we'll keep working until you are. Just let us know and we'll fix the problem!

Fully Stocked Service Trucks

All of our trucks come fully stocked with standard supplies so our technicians can get right to work for you.

24-Hour Service

We know that HVAC problems aren't always convenient, which is why we are here for you 24 hours a day, 7 days a week.

Up-Front Pricing

The price we quote is the price you pay, every time! With Cottam, there are no hidden charges or fees.
Why Choose Cottam
We know that you have a lot of options when it comes to getting HVAC help in Westchester, NY. We believe you should choose to work with our team because:
We believe in hard work and in taking responsibility for the work that we do. That's why we are known for arriving on time, assessing your needs accurately, and putting solutions in place that work for families and business for years to come.
We'll do whatever it takes to make you a satisfied customer and we'd love to get the chance to show you why so many of your neighbors in Westchester call us whenever they have an HVAC problem. We pride ourselves on 100% customer satisfaction.
We believe in honesty at all times, whether it's in our work or in our actions and relationships in the rest of life. We'll be straightforward with you about what you need to do to make your heating or air conditioning work well and we'll never try to sell you something. The final choice is always yours when you're working with Cottam and we'll respect whatever you choose.
We take pride in helping you protect your home and the investment you've made in it. That's why all of our technicians are certified and trained in using the latest technologies, including AutoCAD for HVAC system design. It's also why all of our work is up to code and follows industry best practices. We follow State Energy Conservation Codes as well as all Municipality Codes. The company's installation projects all begin with a Manual J heat loss calculation done in accordance with the industry's leading authorities — Air Conditioning Contractors of America (ACCA) and American Society of Heating Refrigeration and Air Conditioning Engineers (ASHRAE).
Book Now
Book Now
We Value
Our core values reflect many of our customers' core values, too. We believe in:
Safety — We want to protect both your people and ours. We'll do it right and do it safely.
Responsibility— We believe we have a duty or obligation to satisfactorily perform and complete our tasks to the fullest.
Courage — We believe in having the mental and moral strength that it takes to be different and deliver above all expectations
Honesty and Respect — We believe that honesty makes for the best relationships because it leads to trust.
Hard Work — We believe in improving ourselves to develop self discipline and focus. We also believe that hard work delivers efficient and effective results.
Call Cottam Heating & Air today to get our values working for you!