Heat Pumps Westchester, NY
Call up Cottam Heating & Air Conditioning's professionals as soon as your heat pump in Westchester County, NY stops functioning. As soon as possible, we'll be there to help you find the solutions you need so that your heat pump can start functioning properly once more. Whether you need routine maintenance, heat pump repair, a replacement, or are installing a heat pump for the first time, we've got you covered.
Reach out to our Westchester heating team today!
Book Now
Book Now
$50 Off Any Service
Save money on the work you need to have done today! Mention this offer when you call.
Call Cottam, the Red Truck Guys
24/7 Emergency Services
Certified & Trained Technicians
Solutions That Last
Our Comprehensive Heat Pump Services in Westchester, NY
No matter what kind of care your heat pump in Westchester needs, our team can take care of it for you. Call us now, or whenever you need:
Heat Pump Repair
Heat Pump Installation & Replacement
Heat Pump Maintenance
Heat Pump Repair in Westchester
Regardless of the issue, our team can repair your heat pump in Westchester, NY. Since we have worked on these heaters for years, we are able to quickly assist you in finding the answers you require. Call us right away, and we'll arrive shortly.
Book Now
Book Now
Heat Pump Replacement & Installation Westchester
Our staff is available to you when the time comes to install a new heat pump in Westchester, NY. Give us a call so that we may source you an excellent new heat pump and quickly install it for you. Contact us right away, and we'll arrive quickly.
Signs It's Time for a New Heat Pump in Westchester
Are you undecided about replacing your heat pump in Westchester? Look for these signs that yours is not working as well as it should be:
Your heat pump is old, and repairs are becoming more prevalent and costly
Your heat pump is no longer heating your home evenly, and there are uncomfortable spots
Your heat pump is making odd noises or emitting strange odors
Despite your efforts to reduce use, your energy prices have steadily risen
Your heat pump requires major repairs, which will cost more than half the cost of a new heat pump
Heat Pump Maintenance in Westchester
We can also assist you with heat pump maintenance in Westchester, NY. Our group will make sure it is constantly prepared to go to work whenever you need it. If we discover that it needs repairs, we'll have those made quickly for you as well!
The Benefits of a Heat Pump Tune Up in Westchester
For your heat pump to continue functioning properly and efficiently, maintenance is essential. The benefits of routine Westchester, NY heat pump maintenance include the following:
Increased energy efficiency, which can lower your energy costs
Fewer repairs over time, which can potentially save you money
Increased comfort in your home as a result of a properly distributed and dependable heating system
A heater with a longer lifespan that requires less frequent replacement
An increase in safety since
Get Heat Pump Services in Westchester County, NY Today
Contact Cottam Heating & Air Conditioning right once so we can assist you with your Westchester heat pump as soon as possible. It is impossible to appreciate life without heat, so don't try. Call us instead so that we can help you quickly and provide the solutions you require.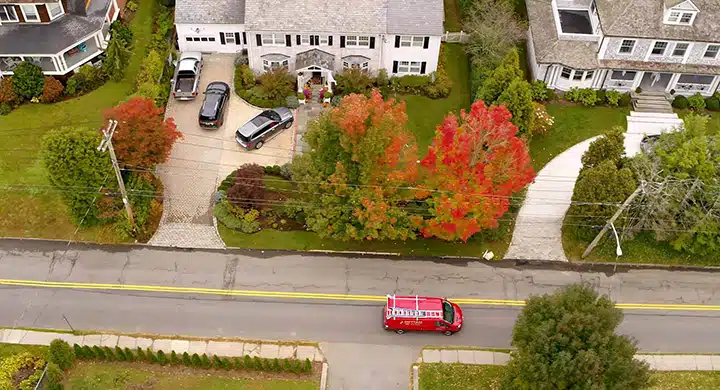 The Trusted Source for Westchester, NY Heating Help
Call our HVAC experts whenever you need help with your heating in Westchester. Whether you need repairs, replacement, or maintenance, we'll help you solve your problems and get your heating working fast. Reach out now, and we'll be there soon!
Book Now
Book Now
Signs You May Need Heat Pump Repair in Westchester County, NY
If you're not sure whether your heat pump in Westchester, NY needs repair, look for the following problems:
Your heat pump cycles on and off or does not operate at all
Your house has inconsistent heating or cold spots
Your utility bills have increased, indicating that your heat pump is no longer efficient
Strange noises or sensations are coming from the heat pump
Your heat pump is emitting unusual odors
Signs You May Need Heat Pump Repair in Westchester County, NY
If you're not sure whether your heat pump in Westchester, NY needs repair, look for the following problems:
Your heat pump cycles on and off or does not operate at all
Your house has inconsistent heating or cold spots
Your utility bills have increased, indicating that your heat pump is no longer efficient
Strange noises or sensations are coming from the heat pump
Your heat pump is emitting unusual odors
The Most Common Westchester County Heat Pump Issues
We fix a lot of heat pumps and we see the same problems over and over again. Our team deals with a lot of issues like:
The heat pump does not have power
The heat pump squeals, scrapes, or grinds
The filter is clogged
The pump no longer works or only works intermittently or weakly
The Most Common Westchester County Heat Pump Issues
We fix a lot of heat pumps and we see the same problems over and over again. Our team deals with a lot of issues like:
The heat pump does not have power
The heat pump squeals, scrapes, or grinds
The filter is clogged
The pump no longer works or only works intermittently or weakly
Choosing the Best New Heat Pump in Westchester, NY
When it's time for a new heat pump in Westchester, NY, you'll want to choose the one that is the best for your needs. We'll help you make your choice based on:
The correct size of the heat pump by calculating the heating load of your home
The heat pump's energy efficiency rating to save money on your energy bills
The cost of installation, as well as the cost of the heat pump itself
Features such as variable-speed blowers, which can help to reduce energy use and increase comfort in your home