Air Conditioning Installation
Air Conditioning Installation Westchester County, NY
Air Conditioning Installation Westchester, NY
If it's time for air conditioning installation in Westchester, NY, you've come to the right place! You can count on the Westchester air conditioning team from Cottam Heating & Air Conditioning to help you find the best new AC system for your needs and budget, and get it installed quickly so you can stay cool and comfortable at home. Reach out now for expert AC installation in Westchester and the surrounding area!
Book Now
Book Now
$50 Off Any Service
Save money on the work you need to have done today! Mention this offer when you call.
Call Cottam, the Red Truck Guys
24/7 Emergency Services
Certified & Trained Technicians
Solutions That Last
Signs You May Need a New Air Conditioner in Westchester
You may benefit from a new AC in a number of ways, including improved energy efficiency, safety, and comfort in your house. Here are several indicators that it's time to replace your air conditioner in Westchester County, NY:
Repairs are getting more frequent and expensive, because your air conditioner is over 10-15 years old.
Your energy expenses are rising consistently despite your efforts to cut back on consumption.
There are warm rooms in your house, or your air conditioner no longer uniformly cools the house.
Your air conditioner is leaking or makes odd noises.
Your air conditioner needs repairs which would cost more than half as much as a new one.
It's time to contact us for a Westchester County, NY AC replacement if you're experiencing any of these problems.
Book Now
Book Now
How to Choose the Best New AC System in Westchester
We'll discuss a number of variables to ensure you receive the AC unit that best suits your requirements and financial situation, such as:
The size of your home
How cool you like to keep your home
How often you use your AC
Whether an energy-efficient unit is right for you
The Benefits of Getting an AC Replacement in Westchester, NY
Here are some benefits of installing contemporary air conditioning in Westchester County, NY, whether of whether you're building a new home or updating an outdated AC system:
Improved indoor air quality: Many modern air conditioners come with cutting-edge filtration technologies that can improve the air in your home or place of business.
More Comfort: A new air conditioner may provide more dependable and consistent cooling, improving the ambiance of your house.
Greater energy efficiency: Newer air conditioners consume less energy than older models, saving you money on your energy bills.
Reduced environmental impact: By choosing an air conditioning system that uses less energy, you may lessen your carbon footprint and improve the environment.
Our Process Westchester AC Installation Process
We'll get back to you right away if you call us to inquire about buying a new air conditioner. To figure out which air conditioner will work best for you, we'll ask you a variety of questions. Our team will give you an assortment of choices so you can choose the best one and feel confident in your decision.
We'll begin the installation once you've decided on a new AC unit in Westchester County, NY. We check as we go, and then at the end we switch the entire system on to make sure it is cooling properly for you. Call us right now to begin!
Call to Start Your AC Installation in Westchester Today!
When you're ready to discuss an air conditioning installation in Westchester County, NY, call Cottam Heating & Air NOW. We'll arrive ASAP to ensure that you have the cooling power you require as soon as we can get it installed. Make an appointment right away!
Our Westchester County Air Conditioning Services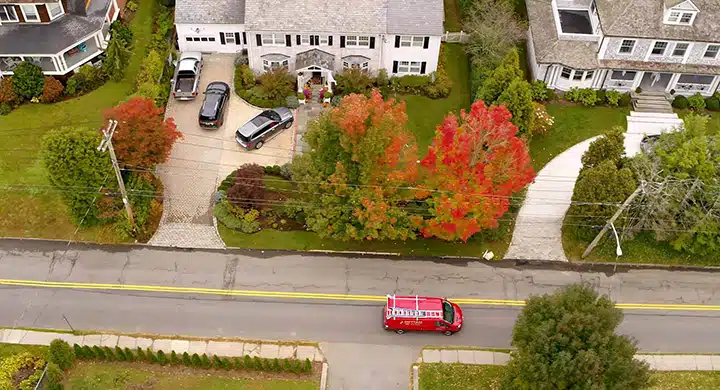 The Trusted Source for Westchester, NY Air Conditioning Help
Call our HVAC experts whenever you need help with your air conditioner in Westchester. Whether you need repairs, replacement, or maintenance, we'll help you solve your problems and get your air conditioning working fast. Reach out now, and we'll be there soon!
Book Now
Book Now
Don't Stress, We've Got You Covered
Cottam Heating And Cooling Service Areas.