Ductless HVAC Westchester, NY
Are you contemplating installing ductless HVAC in Westchester, NY? Our ductless HVAC system specialists at Cottam Heating & Air are trained to optimize your ductless HVAC system.
When something isn't functioning properly, when your system needs maintenance, or when you're replacing or installing a ductless HVAC system, call us. For your comfort at home, we'll make sure the job is done correctly the first time.
Contact us whenever you want ductless HVAC assistance in Westchester County, NY, or the surrounding region!
Book Now
Book Now
$50 Off Any Service
Save money on the work you need to have done today! Mention this offer when you call.
Call Cottam, the Red Truck Guys
24/7 Emergency Services
Certified & Trained Technicians
Solutions That Last
Ductless HVAC Repair
You require immediate ductless HVAC repair in Westchester, NY. We pledge to send an HVAC specialist to your door as soon as we can because we are aware of how brutal the summers can be here. As soon as they arrive, your technician will identify the issue you've been experiencing with your ductless mini-split HVAC and start working on a solution that's suitable for your house and your family. Your Westchester County mini-split HVAC repair will be finished soon, and your house will once again be cool!
Book Now
Book Now
Ductless HVAC Maintenance
By keeping up the system's servicing, your ductless HVAC may last for many years instead of needing to be replaced as often. When you contact us for Westchester County ductless HVAC maintenance, we'll test and examine the system to make sure it's operating as the maker intended. If there are any issues, we'll let you know right away and address them right away.
Ductless HVAC Installation & Replacement
Do you need a new mini-split HVAC or do you want to upgrade to a ductless mini-split HVAC in Westchester County? We'll make sure you obtain the ideal new HVAC system for your house if you give us a call.
Ductless systems are perfect for adding to your existing system or for heating and cooling tiny spaces like single rooms. If a ductless system is the best option for you and your needs, we'll work with you to make that decision.
To guarantee optimum operation with no issues, we will install your new ductless mini-split system in accordance with the manufacturer's instructions.
The Benefits of Ductless HVAC Systems
Unsure if a ductless mini-split HVAC is the best option for you? Here are some scenarios in which we advise putting up a ductless HVAC system:
Your house doesn't include any ducting. Whether you decide to install ductless systems all throughout your house or only in the places where you don't have ducting, they could be less expensive to install than standard ones.
Your ductwork is deteriorated or ancient. Consider implementing a ductless system if your ducts require considerable repair or possibly replacement.
You're not feeling as comfortable as you want to feel at home thanks to conventional heating and cooling systems. The ideal uses for ductless HVAC systems are to provide cooling for specific rooms, expansions, and trouble spots in bigger homes.
Call for Ductless HVAC Help Today!
When you want assistance with your Westchester ductless HVAC system or if you have any concerns regarding ductless HVAC, contact Cottam Heating & Air. We'll send a professional out to fix the problem as quickly as possible while maintaining the highest level of quality possible. Set up an appointment for ductless HVAC assistance in Westchester County right away!
Our Air Conditioning Services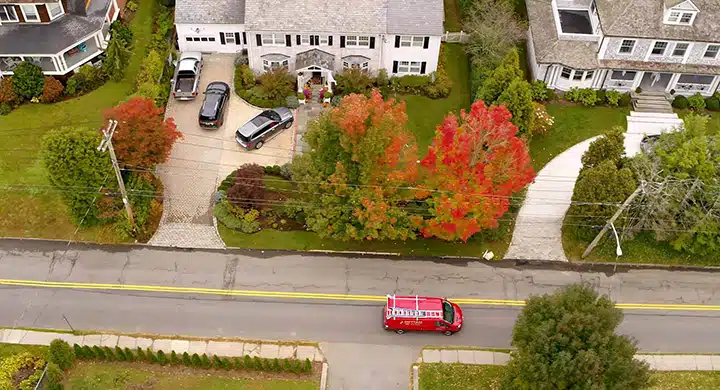 The Trusted Source for Westchester, NY Ductless HVAC Help
Call our HVAC experts whenever you need help with your ductless HVAC in Westchester. Whether you need repairs, replacement, or maintenance, we'll help you solve your problems and get your ductless HVAC working fast. Reach out now, and we'll be there soon!
Book Now
Book Now
Don't Stress, We've Got You Covered
Cottam Heating And Cooling Service Areas.