UV Light Purification
UV Light Purification Westchester County, NY
UV Light Purification Westchester, NY
Many germs and bacteria in the air are neutralized and killed by ultraviolet light. The sun, the primary source of this sort of light on Earth, produces several types of UV light. This is part of why we don't get ill as often in the summer — because the sun is closer to Earth in the spring and summer, UV radiation helps eliminate microorganisms such as viruses and bacteria that could otherwise make us sick.
You can use UV light to purify air in your home, too. At Cottam Heating & Air Conditioning, our UV light purification in Westchester County attaches to your home's existing HVAC system. Then, all of the air that gets pulled into the system gets exposed to the light before it gets distributed around your home. This can remove bacteria, viruses, and more so your air is cleaner than it has ever been before.
Call our Westchester indoor air quality experts for help today!
Book Now
Book Now
15% Off
New Electronic Air Cleaner & UV Light Packages
Call Cottam, the Red Truck Guys
24/7 Emergency Services
Certified & Trained Technicians
Solutions That Last
UV Light Air Purifiers in Westchester, NY
We can use the power of UV light to clean the air in your house. Many of us do not consider interior air pollution, yet studies have shown that it is often 2-5 times more contaminated than outside air. It may be 100 times more contaminated!
Because you spend so much time at home, you want to ensure that the air you breathe is clean and free of contaminants!
Our UV air purifier for HVAC systems exposes all of the air in your home to sunlight-like light. People suffering with the following could benefit from a UV air purification system in Westchester:
Allergies
Other breathing difficulties
Frequent infections by viruses or bacteria
Skin irritations
And more!
Our UV light air purifiers in Westchester County, NY remove contaminants before they enter your ducts and circulate throughout your house. This UV air purifier for your HVAC system may make you and your family feel better now and in the future.
Book Now
Book Now
Get the Best UV Light Air Purifier in Westchester County Today!
Contact us immediately if you're interested in UV air purifier installation in Westchester, NY! We'll come out and inspect your HVAC system before recommending the finest UV air purifier for your house. Then we'll install your UV air purifier swiftly and effectively, so you can start breathing safe, clean air as soon as possible.
Call immediately to schedule an appointment with one of our Westchester UV air purification specialists and get your UV air purifier installed as soon as possible!
Our Westchester County Indoor Air Quality Services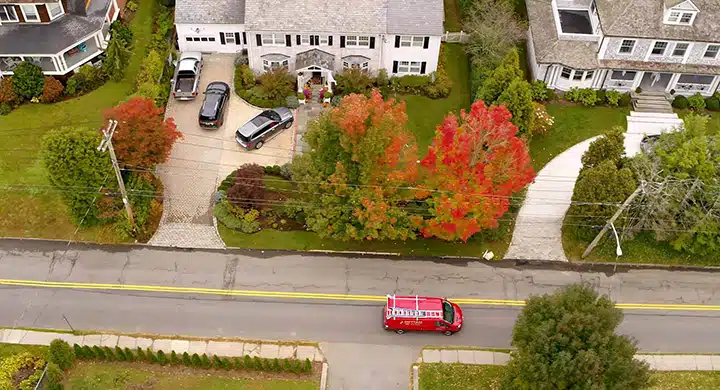 The Trusted Source for Westchester, NY Indoor Air Quality Help
Call our HVAC experts whenever you need help with your indoor air quality in Westchester. Whether you need repairs, replacement, or maintenance, we'll help you solve your problems and get your indoor air quality working fast. Reach out now, and we'll be there soon!
Book Now
Book Now
Signs of Westchester Indoor Air Quality Issues
There are a number of signs that you might need help with the air quality in Westchester. Here are a few instances:
You experience asthma or allergies that seem to be worse at home or in specific areas of the house
Dust accumulates on tables, chairs, and other horizontal surfaces
Stale odors permeate the house or certain locations
You have humidity problems, such as the formation of mold and mildew or the decay of wood furniture
Your neighborhood, or maybe your own home, is full of construction
Please get in touch with us right away if you notice any of these problems so we can see what we can do to enhance the quality of your indoor air in Westchester County.