Heating Repair Westchester, NY
At Cottam Heating & Air, our main objective is to offer the best heating services out there. This means that we offer outstanding heating repair in Westchester County, NY and will do everything it takes to keep your home comfortable.
Contact us for heater repair in Westchester County, NY if your heating system fails unexpectedly, is no longer functioning correctly, or simply does not keep you warm enough at home! We'll find a solution for you right away and send a qualified consultant to your home as soon as we can. For heater repair in Westchester County, NY, all you have to do is get in touch with us right away!
Book Now
Book Now
$50 Off Any Service
Save money on the work you need to have done today! Mention this offer when you call.
Call Cottam, the Red Truck Guys
24/7 Emergency Services
Certified & Trained Technicians
Solutions That Last
The Most Common Heater Repairs
No matter what has gone wrong with your heater in Westchester, NY, call us so we can come help you get it fixed. Our team will make sure we take care of any of the following problems and more:
Lack of power to the heater
Dirty air filters
Broken thermostats
Broken blower fans
Pilot lights that won't light or won't stay lit
Book Now
Book Now
Our Heating Repair Process in Westchester
To help prevent the problem from getting worse, it is advised to resolve things as soon as you feel you need heater repair in Westchester, NY. We can repair furnaces and heat pumps since we have experience working on a variety of heating systems.
Call us to start fixing your heater in Westchester, NY. An accommodating member of the scheduling team will connect you with an HVAC specialist who has the knowledge you need and set up a time for you to meet with that specialist.
Our Westchester County heater repair specialists work hard to put you at ease and are always on schedule. They would be interested in learning everything about your heating issues because it gives them a clear idea of what they should do.
After chatting with you, they will inspect your heater piece by piece. They will let you know where they found the broken part and walk you through our heater repair process in Westchester, NY once they have done so. Once you give your approval for the heater repair, they will start working. They will keep you informed at every stage of the procedure so you are always aware of what is happening and when we anticipate finishing.
We'll test your heater once we've done fixing it in Westchester County, NY, and you're invited to do the same after we go. Once you're happy, we'll move out of your way so you may resume your regular activities.
Signs You May Need Heating Repair in Westchester, NY
Are you unclear if Westchester, NY heater repair is necessary?
You can experience small performance issues rather than a system failure. These issues could be a clue that your heater needs to be repaired since it's having trouble keeping up. The vast majority of problems can be diagnosed by the heating repair experts at our Westchester County, NY.
The following signs point to a possible need for heater repair in Westchester:
Your heating is not working at all
Your heater is making odd or loud noises
Your heater will not switch off or may cycle on and off so quickly that your home will not get warm
Even though the heater appears to be working well, you are uncomfortably cool at home
Your heater is blowing chilly air
Your heater does not respond to temperature changes made at the thermostat
Your monthly energy bill increases unexpectedly
Get Westchester County Heating Repairs Today
For heater repair in Westchester County, NY, contact our staff at Cottam Heating & Air right away. We will cooperate with you to ensure that we reach you immediately, identify the issue, and address it as soon as possible. Our objective is to assist you in swiftly and effectively turning on your heat.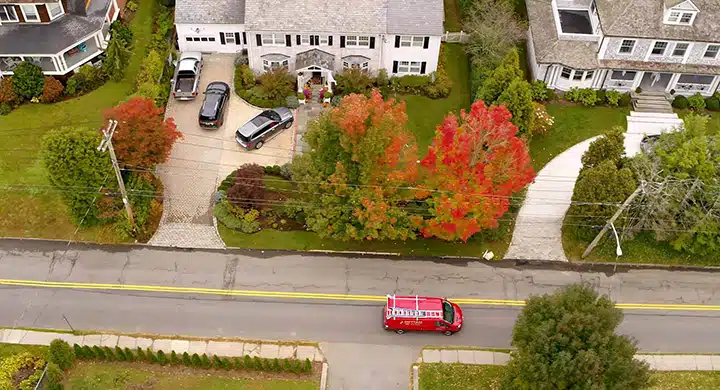 The Trusted Source for Westchester, NY Heating Help
Call our HVAC experts whenever you need help with your heating in Westchester. Whether you need repairs, replacement, or maintenance, we'll help you solve your problems and get your heating working fast. Reach out now, and we'll be there soon!
Book Now
Book Now
Don't Stress, We've Got You Covered
Cottam Heating And Cooling Service Areas.