Air Conditioning Maintenance
AC Maintenance Westchester County, NY
AC Maintenance Westchester, NY
The crew from Cottam Heating & Air Conditioning is here when you need trustworthy experts to do your AC maintenance in Westchester, NY. Routine maintenance is the best way to keep your AC system in tip-top shape, which will help lower your energy bills and help extend your system's lifespan.
Reach out to our Westchester AC service team to schedule an AC tune up!
Book Now
Book Now
$50 Off Any Service
Save money on the work you need to have done today! Mention this offer when you call.
Call Cottam, the Red Truck Guys
24/7 Emergency Services
Certified & Trained Technicians
Solutions That Last
Our Checklist for AC Maintenance in Westchester
You make an investment in the longevity of your air conditioner when you maintain it in Westchester County, NY. Call us right now to find out more about how we can help you reduce your energy costs, enhance cooling, and extend the life of your unit.
If you call us for AC maintenance in Westchester County, NY, we will:
Replace your filters
Test each component of the AC to ensure optimal functionality
Visually inspect each component of your HVAC system that we can see
Clean the AC and the areas around it.
If we find any problems, we'll let you know and, if you'd like, work with you to fix them right away so you won't have to worry.
Book Now
Book Now
The Benefits of Choosing Air Conditioning Maintenance in Westchester County
The upkeep of an air conditioner is comparable to that of a vehicle. It should operate more effectively and relieve you of the stress and strain associated with needing repairs done frequently if a few components are regularly inspected and updated.
The following benefits are yours when you get your air conditioner serviced by a Westchester County, NY air conditioning Cottam Heating & Air:
Spend less. Your monthly expenses will be lower if your AC uses less energy each month.
Reducing expensive air conditioning repairs. While we're checking and doing your AC Maintenance in Westchester County, NY, if we notice any potential concerns, we'll let you know so you can address them before they become serious problems.
Conserve energy. Your Westchester County, NY AC repair experts will ensure that your AC operates effectively so that it consumes less energy while providing the same comfort in your home.
Keep your home cooler. You may experience cooler temperatures inside your house with the aid of air conditioning maintenance in Westchester County, NY. Additionally, it might assist you in avoiding those sporadic hot spots.
Call to Start Your AC Maintenance in Westchester, NY Today!
To ensure that your AC is prepared the next time you need it, schedule maintenance in Westchester County, NY for it today. Our experts will respond swiftly and set to work so that you soon have dependable cooling power once more. Now dial Cottam Heating & Air and talk to one of our experts ASAP.
Our Westchester County Air Conditioning Services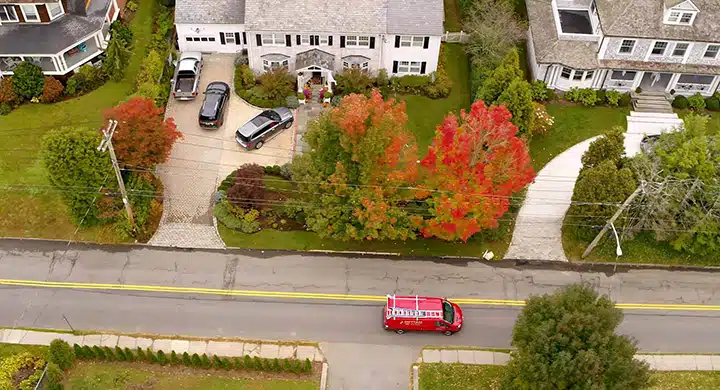 The Trusted Source for Westchester, NY Air Conditioning Help
Call our HVAC experts whenever you need help with your air conditioner in Westchester. Whether you need repairs, replacement, or maintenance, we'll help you solve your problems and get your air conditioning working fast. Reach out now, and we'll be there soon!
Book Now
Book Now
Don't Stress, We've Got You Covered
Cottam Heating And Cooling Service Areas.