Duct Sealing Westchester, NY
Because most ductwork is concealed in the ceiling, it's easy to overlook it. However, if your ducts have leaks or breaks, you may be enjoying less efficient HVAC than you might if they were repaired.
Ducts fracture for a variety of causes, including water damage, rodent or insect ingress, and poor installation. Our Westchester indoor air quality specialists are skilled and trained. Call us at Cottam Heating & Air Conditioning now to learn more or to arrange your duct sealing in Westchester, NY or the surrounding Phoenix region.
Book Now
Book Now
25% Off
All customers replacing an existing Indoor Air Quality system. System can be working or not working.
Call Cottam, the Red Truck Guys
24/7 Emergency Services
Certified & Trained Technicians
Solutions That Last
What is Duct Sealing?
If you have traditional heating and cooling, your system operates by circulating air via ducts throughout your home. Ducts are generally visible in unfinished areas of your basement, as well as in your attic or garage.
As the years pass, your ducts can develop microscopic holes or separations between the metal parts that comprise them. These pores or gaps allow hot and cold air to escape. When this occurs, your heating and cooling systems must work harder to keep your house warm and may lag behind.
Duct sealing plugs all of these microscopic openings, allowing a considerably higher percentage of your hot and cold air to enter your home where it is needed.
Book Now
Book Now
Our Westchester Duct Sealing Services
When we talk about duct sealing, we mean injecting a chemical into your ducts that will cover gaps and fractures and persist for years. This material attaches to your ductwork and then to itself, providing a solid coating over any fractures or splits.
Do You Need Duct Sealing in Westchester?
Duct sealing in Westchester may be appropriate for you if:
Your ducts are really noisy. When your HVAC systems are functioning, you may hear whistling and wheezing, as well as rumbling and cracking.
Your electricity bill is on the rise. There are other possibilities, and it's best to consult with a specialist to rule out other possibilities before settling on duct cracks. However, departing air forces your HVAC system to work harder, increasing your expenditures.
You detect an unusual smell inside, or outside scents pervade your house. This might indicate that your ducts are allowing outside air into your home, which you must then deal with.
The Benefits of Duct Sealing in Westchester, NY
Duct sealing in Westchester County saves money by preventing your ducts from losing the hot or cold air that you are attempting to pump into your home. The amount you save will be determined on the severity of your duct problems; however, our specialists may be able to estimate how much air you're wasting.
Duct sealing also benefits your HVAC system since it will not have to work as hard to heat and cool your house. This reduces the need for repairs and may help the system last longer.
Call for Professional Duct Sealing in Westchester Today!
Reach out to us at Cottam Heating & Air Conditioning today to get duct sealing in Westchester County, NY soon. Our pros will get to you fast and work quickly to get your HVAC working efficiently again soon.
Our Westchester County Indoor Air Quality Services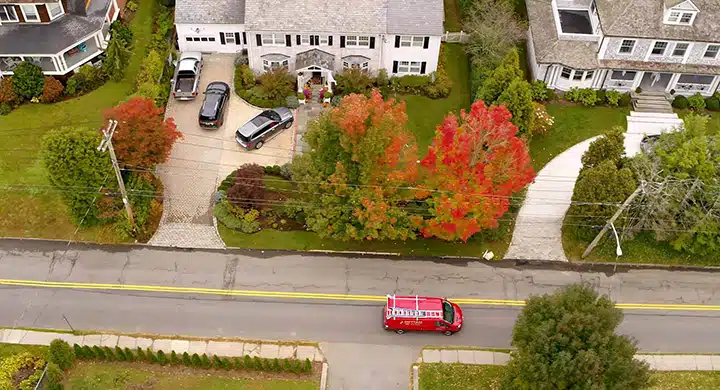 The Trusted Source for Westchester, NY Indoor Air Quality Help
Call our HVAC experts whenever you need help with your indoor air quality in Westchester. Whether you need repairs, replacement, or maintenance, we'll help you solve your problems and get your indoor air quality working fast. Reach out now, and we'll be there soon!
Book Now
Book Now
Signs of Westchester Indoor Air Quality Issues
There are a number of signs that you might need help with the air quality in Westchester. Here are a few instances:
You experience asthma or allergies that seem to be worse at home or in specific areas of the house
Dust accumulates on tables, chairs, and other horizontal surfaces
Stale odors permeate the house or certain locations
You have humidity problems, such as the formation of mold and mildew or the decay of wood furniture
Your neighborhood, or maybe your own home, is full of construction
Please get in touch with us right away if you notice any of these problems so we can see what we can do to enhance the quality of your indoor air in Westchester County.