Does Cleaning Your Ducts Mean A More Efficient HVAC System?
We're Ready to Help!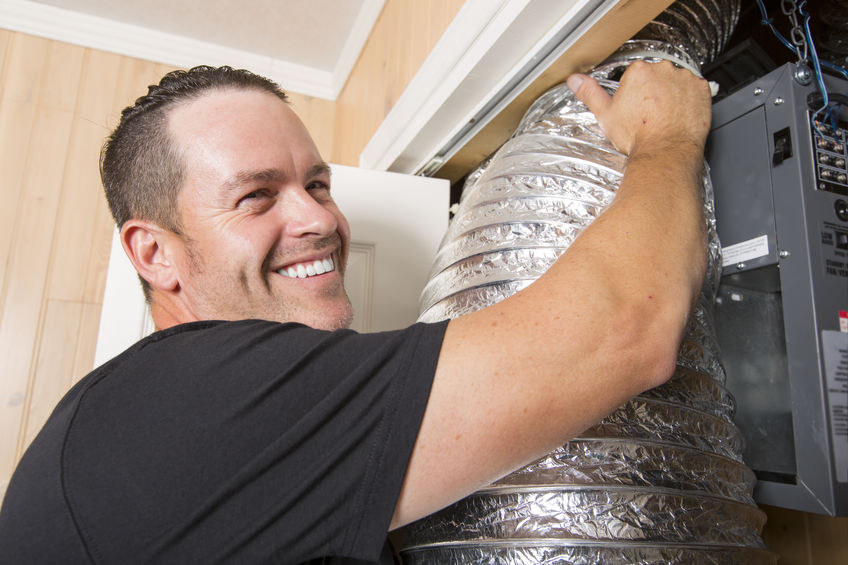 Air duct cleaning isn't often a service that HVAC companies offer to their clients but it doesn't mean the two are unrelated. In fact, we often hear companies promise that your home gets cleaner air and better system efficiency. But is that true?
NADCA recommends that you get your ducts examined and cleaned every 3-5 years. A properly licensed and honest contractor will let you know when they come to your home if your home is actually in need of a cleaning. We have seen homes where children or adults have swept dust and debris into floor registers and later on that dirty air is circulated back into the home so we recommend at least having them examined from time to time.
Examining your ducts can also lead to solving potential problems with your HVAC system down the road. When dirt and debris get into your air ducts it does cause obstructions which restrict how much air gets circulated back into your living spaces. This can cause higher energy bills in homeowners futures.
If you experience any of the following symptoms in your home, we recommend you call air duct cleaners immediately.
– Mold: If your home smells musty or moldy, call your local trusted contractor to come out for an inspection. Mold develops when moisture is trapped and can be very damaging to your HVAC system.
– Insects or Rodents: If you have seen any evidence of rodent droppings or insect bodies it is time to have your ducts cleaned. Not only is it infecting the air you breathe but it could be an indicator of a much bigger problem.
Is duct cleaning worth it?
In order for your home to cool correctly and efficiently the air inside your ducts must circulate sufficiently. While there is no overwhelming evidence that it will help your system run more efficiently, having clean air inside your home is definitely worth considering. If you have any of the symptoms above or you notice that you see much more dust than usual, it doesn't hurt to bring someone out to at least examine your current situation. Addressing any situations early can prevent you the homeowner from incurring big unexpected expenses down the road. You can help your overall home health by
Changing your filters on a regular basis
Schedule HVAC system tuneups every spring and fall
Make sure your thermostat is in perfect working order